Enjoy a holiday at De Haeghehorst all year round!
The campsite has excellent outdoor and indoor (45m water slide) swimming pool and toilet and washroom facilities. The campsite is ideal for families with young children, largely due to the animation programme and the many play facilities. With more than 35 free bicycle routes running through the natural surroundings of the Veluwe, this is also the perfect destination for active holidaymakers.
New: water spray park
on the campsite!
The Haeghehorst has opened a new spray park for toddlers, preschoolers and older children. Here all children can play safely with water and cool down in warm weather. There are several water spray elements, water cannons and a water table.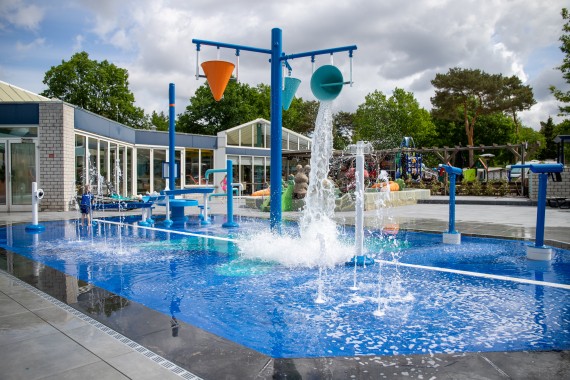 "Camping and Bungalowpark de Haeghehorst is open all year round"