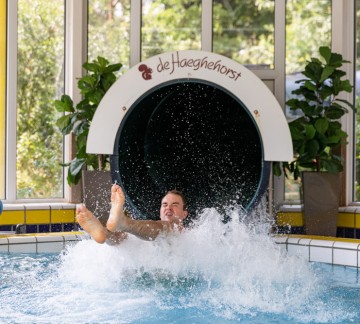 The indoor swimming pool has a large water slide with cool lighting effects. The slide drops you in a separate plunge pool.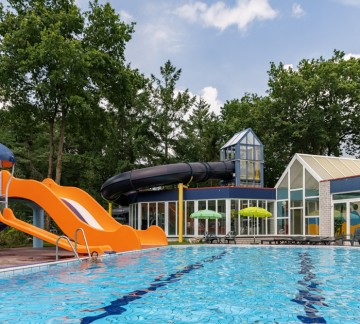 Going down the slide with the whole family?! You can do that at De Haeghehorst! We have a Mega Family water slide at the outdoor pool. The pool has a depth of 1.40 m. The water temperature of the outdoor pool can vary.

The outdoor pool is open during the summer months from 10.30 AM.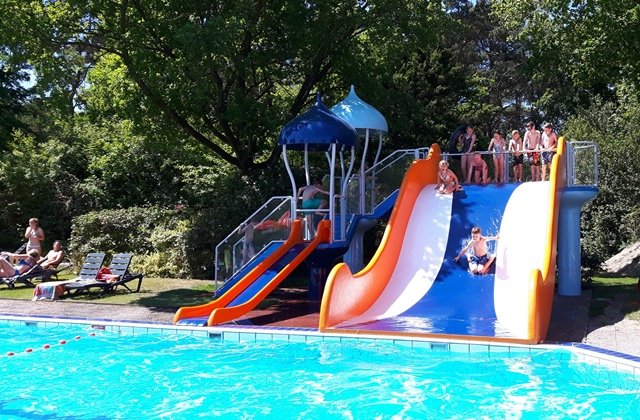 We also have an outdoor paddling pool for the little ones. The water has a depth of 0.30 m. and includes some fun activity items for the kids to play with.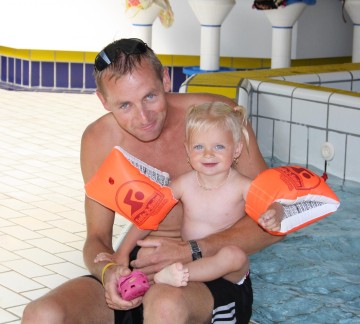 No need to panic when the weather is not warm enough because the little ones can also paddle and play in our indoor paddling pool. The temperature of the water is pleasant, around 30°C. This pool also has water toys to play with. The depth is 0.30 m.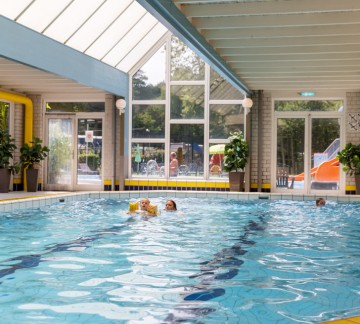 From 10-10:30, the pool is only open to seniors. From 10:30, the pool is open to everyone. There is a comfortable bubble bench to relax on. The water temperature is around 29°C, the temperature inside the hall is around 30°C. The pool has a depth of 1.40 m and there are changing cubicles.
The indoor pool is open daily (approx. Easter - Autumn Break) from 10 AM to 9 PM.
Do you want to book for a period longer than 3 weeks? Contact in that case the camping itself directly by phone or email.