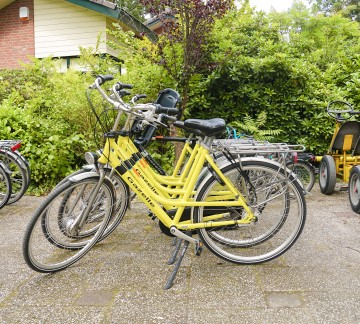 You can rent bikes per day or per week at the reception desk. There are bicycles with or without gears and kids' bikes. We have free maps with cycle routes with distances ranging from 8 to 60 kilometers, so you will surely find a route that suits you. We also have several cycle route maps for sale and be sure to ask for the special Veluwe cycle route network.
We also have a large family bicycle for rent.
For more information and prices, please drop by the reception.
Cycle paths network
The announced works on the Veluwe cycle paths network started last February. The network will be extended with around 350 kilometers while 90 kilometers of the current network will be removed. The project will be completed by the end of April, giving the beautiful nature of the Veluwe a renewed and stunning cycle path network again before summer begins.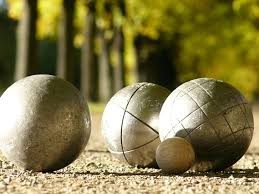 You will find our Pétanque lane in front of the padel court and you can use it whenever you want. If you forgot to bring your set of boules, you can purchase them at the reception. And keep an eye out for the Pétanque competitions that are part of the recreational program!
Diagonally behind the tennis court, you'll find a multifunctional sports field. Games like volleyball and football are often at the programm.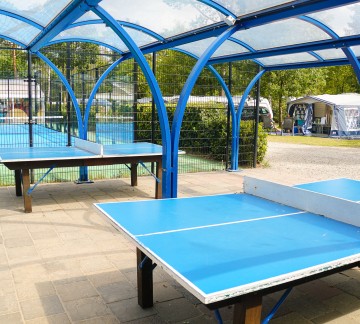 Our covered table tennis is just behind our tennis court. A nice activity, even when it's raining!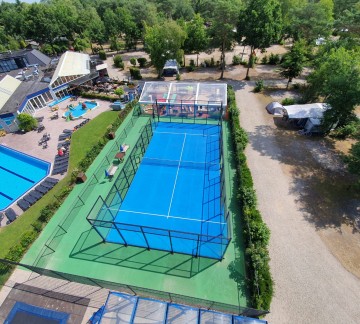 NEW at De Haeghehorst: a padel court!
This court replaces the current tennis court.
Padel is a new sport: a mix of tennis and squash. Padel as a doubles game is played on a court of 10 by 20 meters. This court in divided in half with a net. Each of the 2 playing fields is divided into 3 areas: a back area and 2 front areas (service areas). The field and areas are divided by white lines that are part of the playing field. Padel courts have 3-metre high concrete or glass walls (at the back and along part of the sides). On both lateral sides, there is a 6-metre high wire mesh wall (metal), with a door in at least one of the sides at the center.
When playing padel, the ball must be hit across the net onto the field of the opponent(s) without hitting one of the sides first. You score points when the opponent(s) are unable to hit the ball back. The rally continues for as long as the ball is played by first hitting the ground and then one of the sides. This provides for longer rallies.
We already wish you lots of fun playing this game!
Do you want to book for a period longer than 3 weeks? Contact in that case the camping itself directly by phone or email.