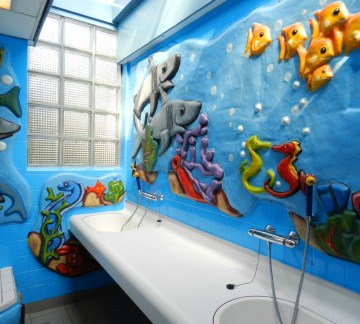 Both sanitary block have special kids sanitary units, with the washbasins and mirrors are at a lower height. Some of the toilets are at kids' height as well. Both sanitary blocks have their own theme, so come and see what they are! The blocks also have dedicated washing facilities for babies.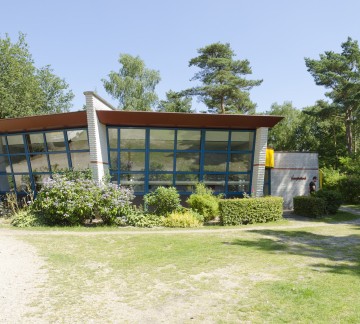 We are proud of our sanitary facilities. In sanitary block O1, you will find washbasins, showers and toilets, and, as described, a special kids' corner with kids' sanitary units (see Kids sanitary facilities). In this building, you can also relax in our wellness corner with infrared sauna and steam cabin. For more information, see 'Facilities', or drop by the reception desk.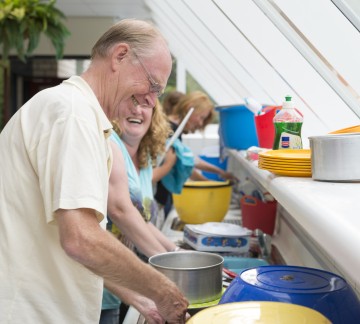 This building was completely renovated and retiled in 2014. It has a new dishwashing area, showers, and toilets. And, of course, it includes the kids' corner as described (see Kids' sanitary facilities).
Please report malfunctions etc. immediately to the reception desk, so we can solve the problem as soon as possible.
During the peak season, the reception is open daily from 9 AM to 6 PM. Before or after these hours, you can use the emergency phone in the reception hall.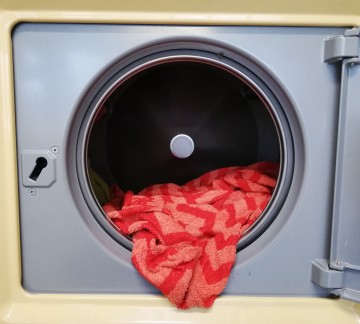 During the peak season, the launderette is open daily from 8 AM to 11 PM. The launderette has 4 washing machines, 3 dryers, and an ironing board and iron. Coins for the washing machines can be bought at the reception desk for €6. The dryer works on €0.50 and €1 coins. Your laundry will be dry for €1.50.
Please note! Washing detergent is added automatically.
Do you want to book for a period longer than 3 weeks? Contact in that case the camping itself directly by phone or email.